Missouri Licensed Apparel
The Missouri State High School Activities Association is the governing body for high school activities throughout the state of Missouri. Approximately 580 high schools are members of MSHSAA.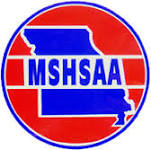 There are no products listed under this category.
Free Shipping on orders of $125 or more. Some restictions apply.