Kentucky Licensed Apparel
KHSAA officials gear and apparel. We have a large selection of Kentucky High School Athletic Association (KHSAA) licensed apparel. We stock KHSAA logo apparel for baseball, softball, basketball, football, wrestling, soccer, track and volleyball. We are proud to be an officially licensed supplier for KHSAA officiating and umpiring uniforms. Get all your KHSAA logo items here.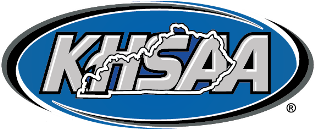 The KHSAA Officials Department oversees the licensing and testing of Kentucky' high school officials. Officials are licensed in 11 different sports: baseball, basketball, field hockey, football, soccer, softball (fast and slow pitch), swimming and diving, track and field, volleyball, and wrestling. To become an official, you'll need to fill out an application, pay a licensing fee, and take an open-book rules test. Once you are licensed, you'll need to attend annual rules meeting that will introduce you to the latest rule changes and interpretations and become an active member of a local officials' association.
For more information on how to become a licensed KHSAA official in one of their registered sports, visit the KHSAA officials page at: http://officials.khsaa.org/
There are no products listed under this category.