Nebraska Licensed Apparel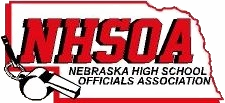 The Nebraska High School Officials Association serves to meet the needs of every high school official by participating with the Nebraska School Activities Association and other local associations to provide quality learning experience for all officials.
There are no products listed under this category.
Free Shipping on orders of $125 or more. Some restictions apply.